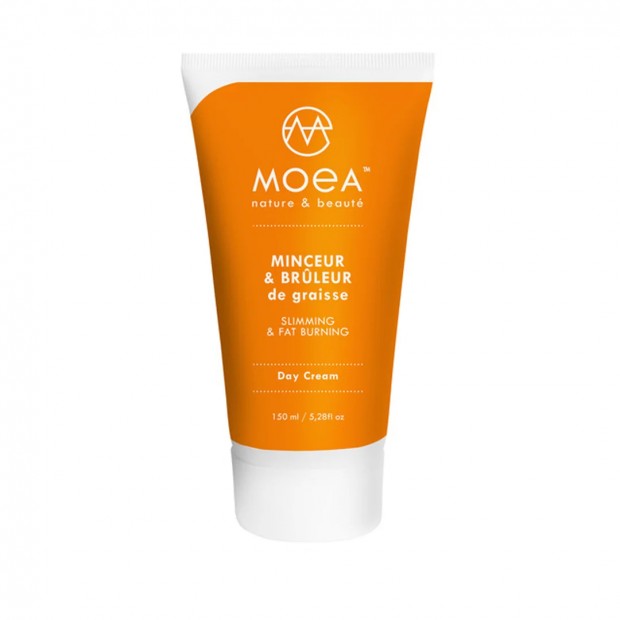  
Anti-cellulite cream by Moea
MOEA Body Firming and Smoothing Day Cream
Visibly reduces the appearance of cellulite

Helps to break down fat cells in the problematic areas

Blurs the appearance of dimpled skin

Helps to visibly firm and smooth the look of the skin

Enhances the appearance of a more toned and defined body silhouette
MOEA Body Firming and Smoothing Day Cream
A visibly firming body cream with capsaicin and mustard sprout extract (lightly warming effect):
Visibly reduces the appearance of cellulite
Activates microcirculation
Helps the skin to regain elasticity
Enhances the appearance of a more toned and defined body silhouette
Vitamin E helps to smooth the skin
Orange water helps to improve skin elasticity and firmness
Pleasant and natural orange water and vanilla scent
This innovative product combination helps to activate microcirculation and 
reduce the appearance of cellulite
.
Fast-absorbing and incredibly hydrating cream
Pleasant natural orange water and vanilla scent
NO synthetic colorants and fragrances

MOEA Day Cream (5.28 fl. oz): In the morning, massage the cream on the problematic areas of the body. Do not rinse. Do not apply to damaged or cracked skin. Wash your hands after each use. Avoid contact with eyes. In case of eye contact, rinse cautiously with water for a few minutes. Keep out of the reach of children. Store at room temperature.
Are you tired of feeling self-conscious about the appearance of cellulite on your thighs and buttocks? Looking for a cream to remove cellulite, but afraid of unsafe chemicals? Say goodbye to those dimples and hello to smooth, toned skin with MOEA's revolutionary anti-cellulite cream! 
What makes this anti-cellulite cream truly unique is its fast-acting, highly effective formula. Unlike other creams that take months to see results, this one works quickly to improve the texture and tone of your skin. You'll notice a visible improvement in just a matter of weeks! 
Using MOEA's magical formula is easy and hassle-free. Simply apply a small amount to the affected area and massage in a circular motion. You'll feel the cream working to break down cellulite and tighten and tone your skin. 
Enough is enough! Check out the online reviews and try our firming cream for cellulite today and start enjoying the benefits of smooth, toned skin. Don't let cellulite hold you back - take control and start feeling your best today!
MOEA Day Cream (5.28 fl oz): AQUA, HELIANTHUS ANNUUS SEED OIL, GLYCERIN, CAPRYLIC/CAPRIC TRIGLYCERIDE, CETEARYL ALCOHOL, CETEARYL GLUCOSIDE, CETYL ALCOHOL, CAPSAICIN, BRASSICA ALBA SPROUT EXTRACT, CITRUS SINENSIS FRUIT WATER, GLYCERYL STEARATE, VANILLYL BUTYL ETHER , SODIUM STEAROYL GLUTAMATE, TOCOPHERYL ACETATE, XANTHAN GUM, PARFUM, POTASSIUM SORBATE, SODIUM BENZOATE, CI 15985, BENZYL ALCOHOL, DEHYDROACETIC ACID, CITRIC ACID, LIMONENE, LINALOOL.