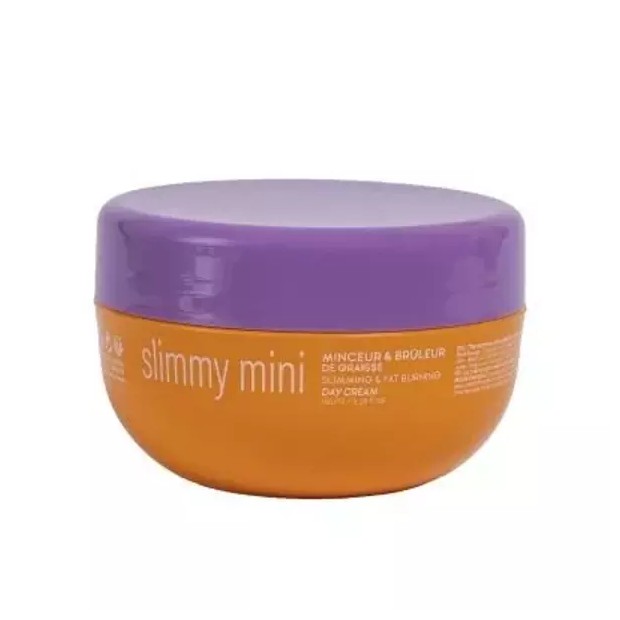  
Anti-cellulite and fat burning day cream by Slimmy Mini
SLIMMY MINI day cream - burns fat and fights cellulite!
Activates blood circulation in the body's problem areas

Promotes fat burning processes

Eliminates the signs of cellulite

Removes toxins and excess fluid from skin cells

Tones and moisturizes the skin
Hair Jazz USA
SLIMMY MINI day cream 
The unique SLIMMY MINI day cream has an exceptional fat-burning effect. The patented formula and the concentration of active ingredients supply the tissues with oxygen, restore blood circulation in the areas damaged by cellulite, activate metabolic processes in skin cells, therefore, with longer use of this cream, the skin becomes smoother and firmer.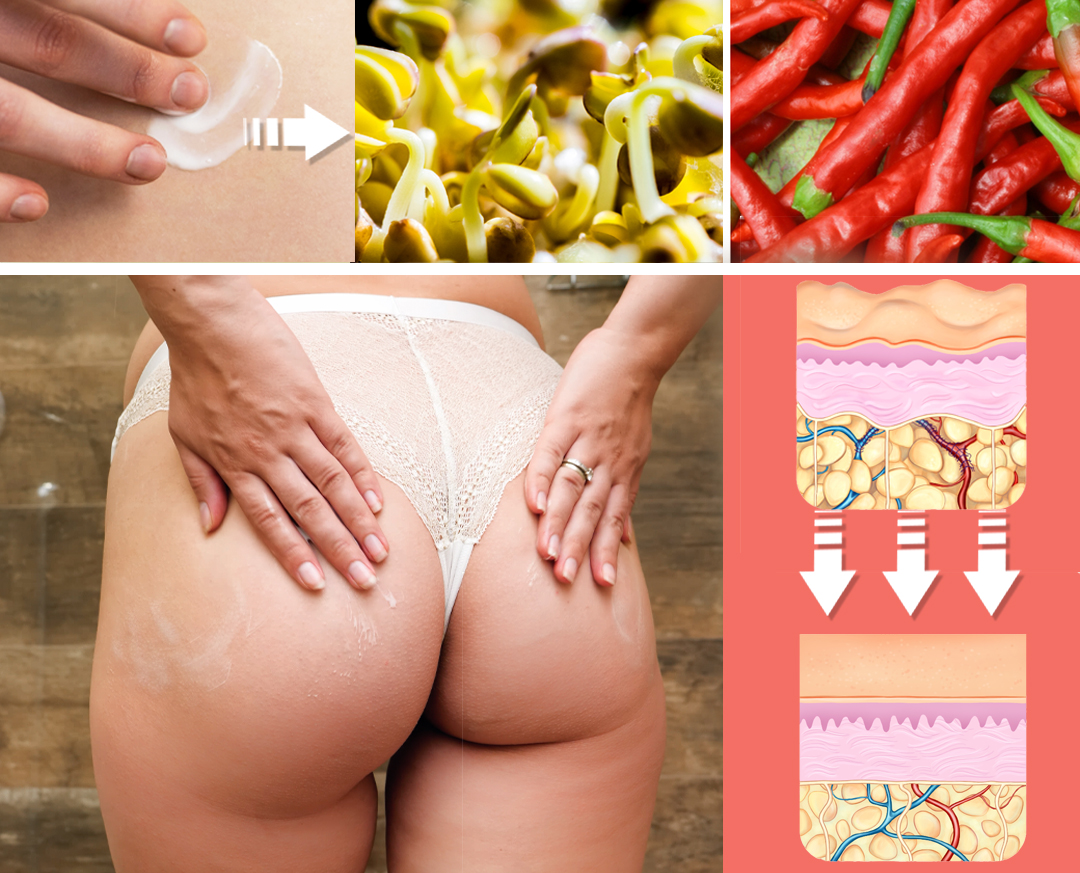 The most advanced and latest formulas "Shape perfection" active ingredients are chili pepper and mustard seedlings. Recent studies have shown that the union of these active ingredients is the most effective in the fight against overweight and:
activates local microcirculation
inhibits the growth of fat cells
promotes skin firmness
promotes the accumulation of fat-storing cells into cells that burn fat
restores skin relief and elasticity
SLIMMY MINI day cream (5.1 fl oz): once per day massage the cream into problem areas of the body (buttocks, thighs, abdomen, hands). Wash hands thoroughly after each use. No need to rinse. Do not apply to damaged or irritated skin. The product has an active effect, so you may feel itching, which is a normal skin reaction. It is recommended to use it 2-4 times a week. Avoid contact with eyes. In case of contact with eyes, rinse immediately with plenty of water. Keep out of reach of children. Store at room temperature.
CONTRAINDICATIONS:
The product may cause skin tingling, itching, redness. If the sensations cause discomfort, gently remove the product from the skin with a tissue.

Do not use the product if you do not tolerate the ingredients.

Do not use it on irritated or otherwise damaged skin.
Slimmy Mini's cream is the perfect solution to reduce the appearance of cellulite and burn fat. This burning fat cream is specially designed to help burn fat and cellulite while leaving your skin feeling silky smooth. The formula includes natural and quality ingredients such as chili pepper, mustard seedlings, and helianthus annulus seed oil. All of these work together to promote metabolism and fat burning, reduce cellulite appearance, and hydrate and nourish the skin.
The cellulite-burning cream is easy to use and absorbs quickly, so you can apply it in the morning before your daily routine. Use it two to four times a week for optimal effects. This fat-burning cellulite cream is suitable for all skin types; apply it on any area of the body, such as thighs, hips, and abdomen.
You can find this product and more at our online shop at affordable prices. So, why wait? Place your order today and get ready to achieve smoother, healthier-looking skin!
SLIMMY MINI day cream (5.1 fl oz): AQUA, HELIANTHUS, ANNUUS SEED OIL, GLYCERIN, CAPRYLIC/CAPRIC TRIGLYCERDE, CETEARYL ALCOHOL, CETEARYL GLUCOSIDE, CETYL ALCOHÓL, CAPSAICIN BRASSICA ALBA SPROUT EXTRACT, CITRUS, SINENSIS FRUIT WATER, GLYCERYL STEARATE, VANILLYL BUTYL, ETHER, SODIUM STEAROYL GLUTAMATE, TOCOPHERYL ACETATE, XANTHAN GUM, PARFUM, POTASSIUM SORBATE, SODIUM BENZOATE Cl 15965, BENZYL ALCOHOL, DEHYDROACETIC ACID, CITRIC ACID, LIMONENE, LINALOOL