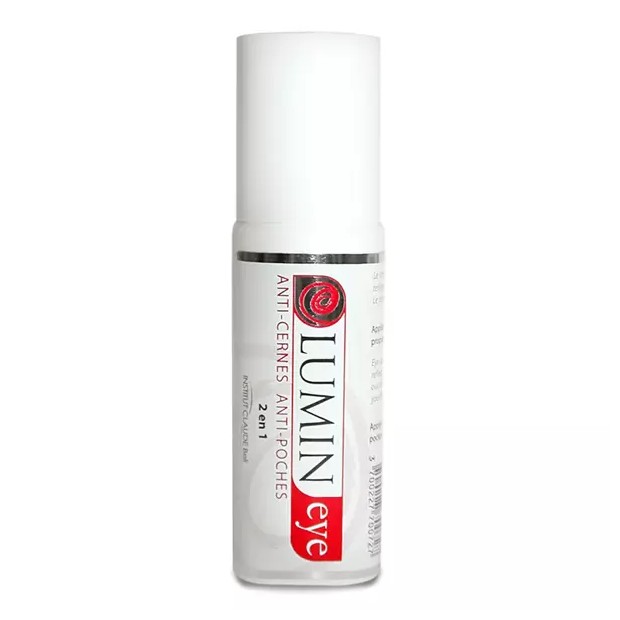  
Dark circle removal serum by Lumin Eye
Get rid of dark circles and puffiness around the eyes!
Reduces dark circles around the eyes

Smooths and lifts the upper eyelid

Reduces crow's feet wrinkles

Diminishes puffiness

Significantly reduces the signs of fatigue
ASH BARK EXTRACT
– Antioxidant properties of ash bark prevent the formation of dark circles and reduce capillaries
ORGANIC SILICON
- strengthens the structure of the capillaries and vessel elasticity
VITAMIN B3
- stimulates collagen formation, protects from UV damage, and fights hyperpigmentation
63%
of consumers said that under-eye puffiness and dark circles significantly decreased
77%
of consumers said that the skin around their eyes looked younger


LUMIN-EYE (0.67 fl oz): Apply a small amount of serum around the eye area, including the eyelids. For optimal results, use 1-2 times a day for at least 2-3 months. 
Here's the most revolutionary dark circle removal serum on the market! Say goodbye to tired, puffy eyes and hello to a bright, youthful glow with our powerful formula. 
Get your eyes a dark circle removal treatment that actually works! This undereye dark circle treatment is infused with a blend of natural ingredients, carefully selected for their ability to reduce the appearance of dark circles and under-eye bags.  
But what makes our dark circle removal remedy truly unique is its powerful and fast-acting formula. The serum penetrates deep into the skin, targeting the root cause of dark circles and under-eye bags. 
Are you battling the signs of aging, dealing with stress-induced dark circles? Our dark circle removal serum is the perfect solution.  
Why wait? Get our dark circle removal serum online today and see the difference for yourself! With regular use, you'll be amazed at how bright and youthful your eyes can look. Don't let dark circles hold you back - take control and start looking and feeling your best today!
LUMIN-EYE (0.67 fl oz): HELLIANTHUS ANNUSS SEED OIL. CITRUS LIMON PEEL OIL.EUCALYPTUS CITRIODORA OIL. MENTHA PIPERITA OIL.ROSMARINUS OFFICINALIS LEAF OIL. LIMONENE. CITRAL.LINALOOL. GERANIOL
LUMIN EYE - Dark Circle Correcting Eye Serum