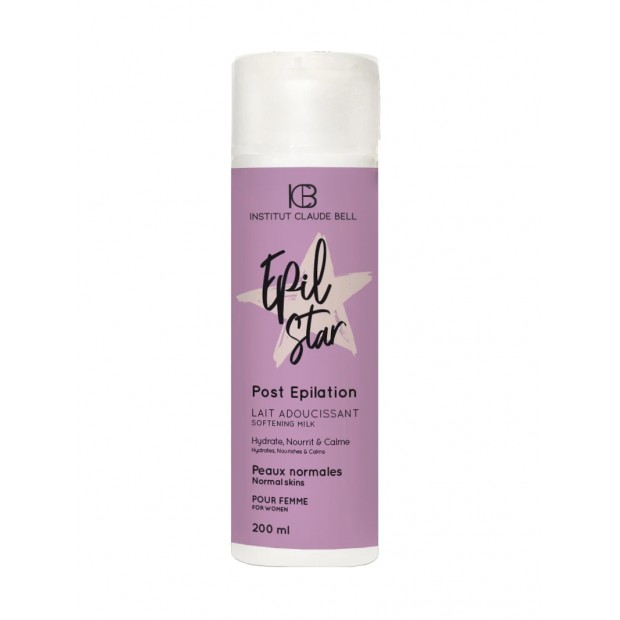  
Post epilation softening milk by Epil Star
Exclusive ritual for your skin after depilation!
Regenerates and soothes the skin after depilation

Reduces the appearance of scars and dark spots

Targets dry-irritated skin and moisturize it
Hair Jazz USA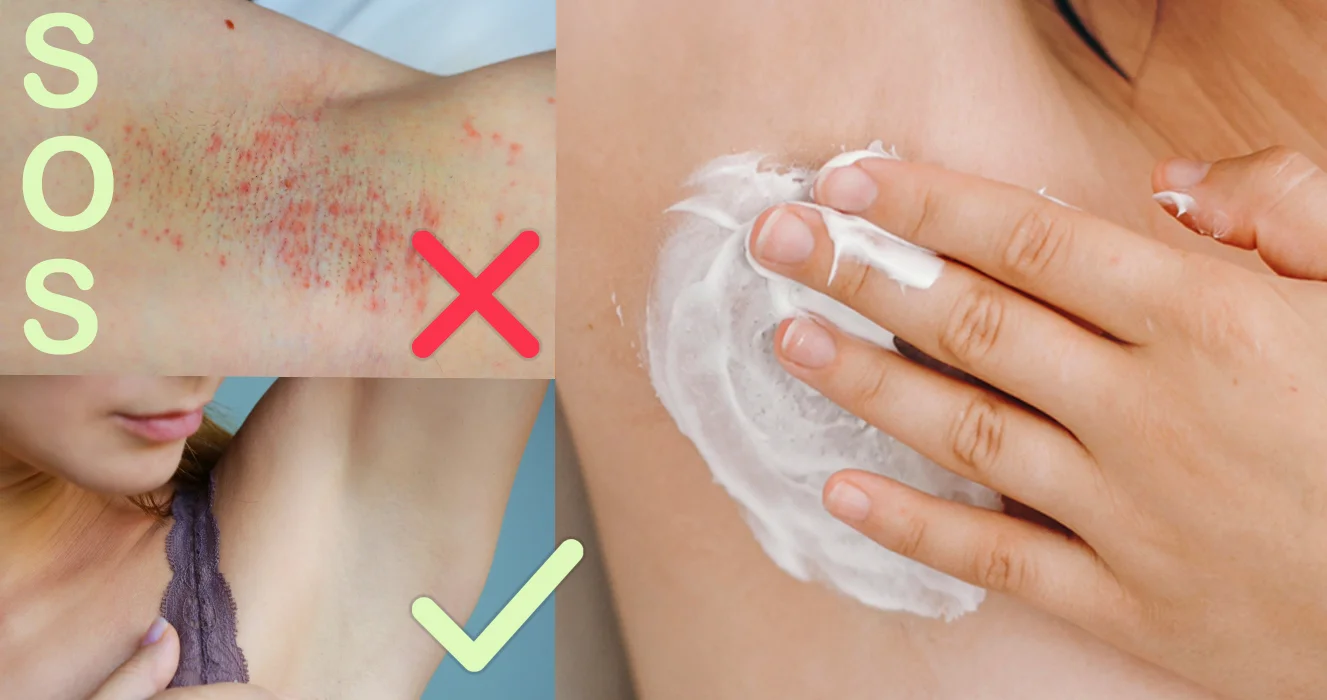 SWEET ALMOND OIL

can improve complexion and skin tone, and reduce the appearance of scars and dark spots which are common after ingrown hairs. It feeds the skin with Vitamin A and E, Omega-3 fatty acids, and Zinc. 

SHEA BUTTER

moisturizes the skin and accelerates the healing of superficial wounds and irritations, which most are facing after depilation. It even encourages collagen production!

UREA

hydrates the skin and also exfoliates the dead skin buildup, which leads to preventing ingrown hair.

ARGAN OIL

is packed with Omega-3 fatty acids, Vitamin E, and Linoleic Acids, all of which work to moisturize your skin, soften dry patches, and even reduce acne. It's essentially nature's protective, nourishing superfood for your skin.

Epil Star Post Epilation Softening Milk (6.8 fl oz): Epil Star Post Epilation Softening Milk is recommended after all types of hair removal in order to give your skin a complete care solution. Apply and gently massage the treatment into your skin after removing hair. 
USING PRECAUTIONS:
 for external use only. See a doctor in the event of swallowing the lotion. Avoid contact with eyes. If the milk gets into your eyes, rinse thoroughly with clear water. Keep out of reach of children.
Epilating is fantastic for getting unwanted body hair out of your inner diva's way. Still, without proper post-epilation care, your arms, legs, and other parts you wax or epilate won't feel silky smooth. Instead, you will end up with dry patches, acne, scars, and dark spots!
If you're worried about all those dermatologic issues, you're not alone. And even if you aren't, someone else will be concerned about you if they see you all red, patchy, and pimply! With the Epil Star softening milk, one of the best post-epilation products available, you can confidently sashay depilated 24/7.
Packed in a 6.8 fl. oz. bottle, this after-epilation skincare prodigy contains all the ingredients to calm irritated skin. All you have to do is apply it wherever necessary and let the almond and argan oils, urea, and shea butter do their wonder. Order online now, and massage bumps and ingrown hairs away!
Epil Star Post Epilation Softening Milk (6.8 fl oz): AQUA (WATER), PARAFFINUM LIQUIDUM, CETEARYL ALCOHOL, PRUNUS AMYGDALUS DULCIS OIL, GLYCERIN, CETEARETH-20, BUTYROSPERMUM PARKII BUTTER, ARGANIA SPINOSA KERNEL OIL, STEARIC ACID, CARBOMER, DIMETHICONE, IMIDAZOLIDINYL UREA, TRIETHANOLAMINE, TOCOPHERYL ACETATE, PARFUM (FRAGRANCE), BENZYL ALCOHOL, DEHYDROA - CETIC ACID, BENZYL SALICYLATE, BENZYL BENZOATE, LINALOOL