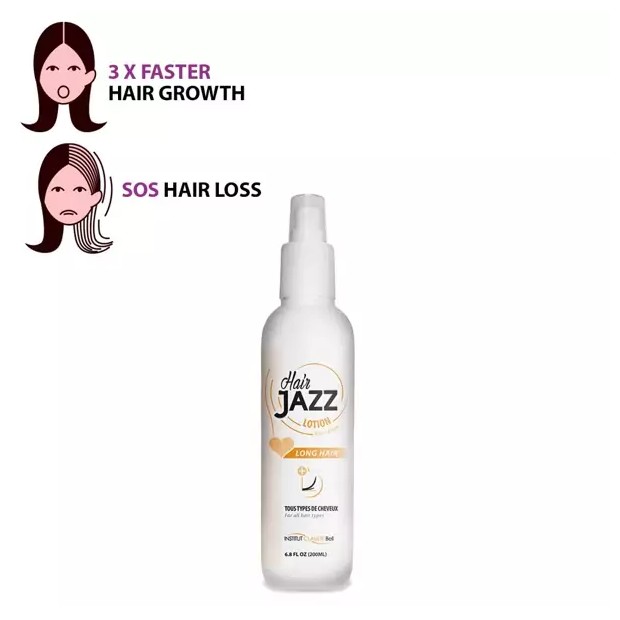  
Hair growth stimulating lotion by Hair Jazz
HAIR JAZZ Hair Growth Lotion prevents hair loss and accelerates hair regrowth!
Accelerates hair growth

Reduces hair loss

Stimulates new hair growth

Proven efficacy on all hair types
HAIR JAZZ Lotion
Accelerates hair growth
Stimulates hair regrowth
Reduces and prevents hair loss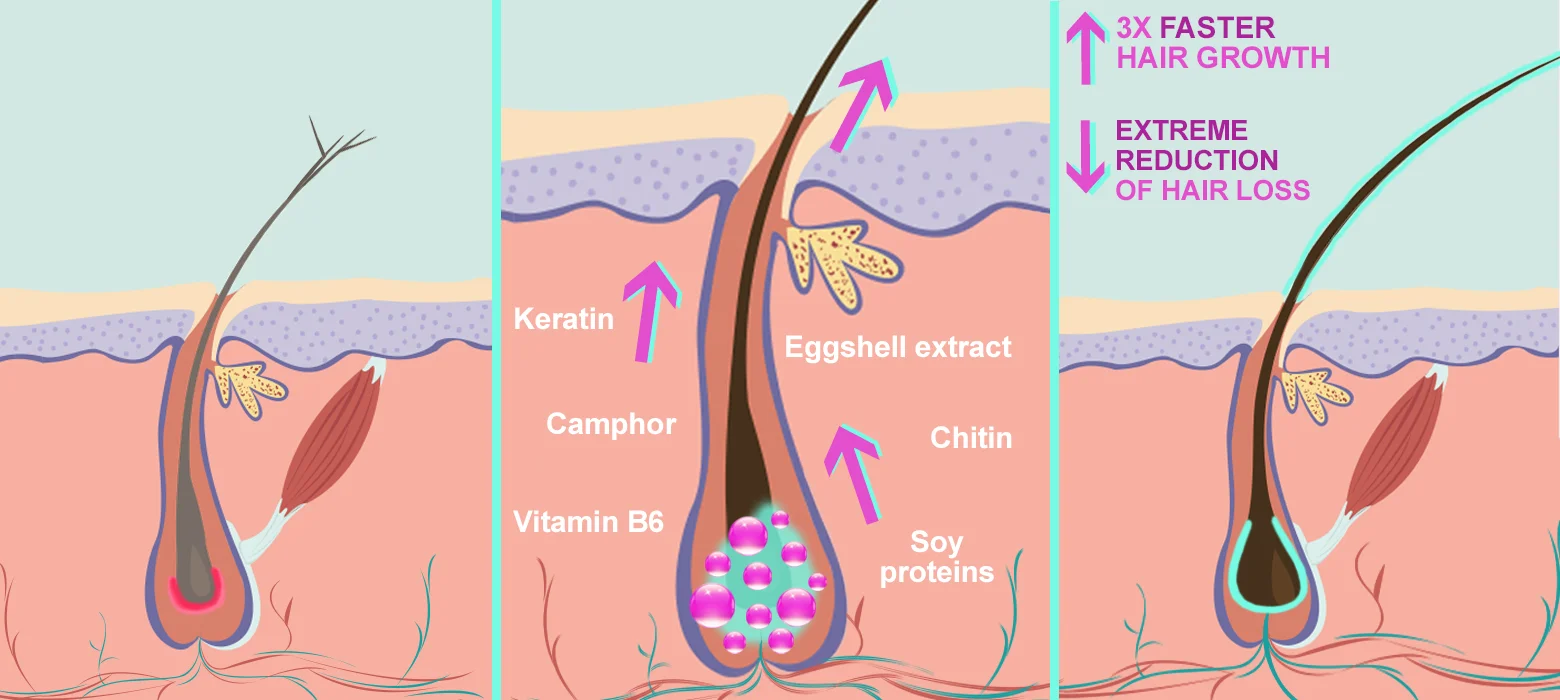 83%
Increase in hair strength
76%
Increase in hair growth
90%
Overall satisfaction with the treatment


*PROTOCOL: Conducted on 60 patients over a period of 30 days, measuring each patient's hair accordingly. Thirty patients used the product daily and thirty patients did not apply any hair treatment.
HAIR JAZZ Hair Growth Accelerating Lotion (6.8 fl oz): Every 2–3 days, dry your hair with a towel and spray the lotion directly onto your scalp after using your Hair Jazz Shampoo and conditioner or mask. Massage it gently for 1–2 minutes. Do not rinse. 
HAIR JAZZ Hair Growth Accelerating Lotion (6.8 fl oz): QUA, ALCOHOL, PPG-1-PEG-9 LAURYL GLYCOL ETHER, OVUM SHELL POWDER, HYDROLYZED SOY PROTEIN, PARFUM, SODIUM BENZOATE, POTASSIUM SORBATE, HYDROLYZED KERATIN, CITRIC ACID, CAMPHOR, SODIUM DEHYDROACETATE, CARBOXYMETHYL CHITIN, PYRIDOXINE HCL, LINALOOL, AMYL CINNAMAL.