 
Hair shampoo for growth by Hair Jazz
HAIR JAZZ Hair Growth Stimulating Shampoo- increases hair growth and hair density!
Accelerates hair growth

Reduces hair loss

Stimulates new hair growth

Proven efficacy on all hair types
Hair Jazz USA
HAIR JAZZ Shampoo
Accelerates hair growth
Stimulates hair regrowth
Reduces and prevents hair loss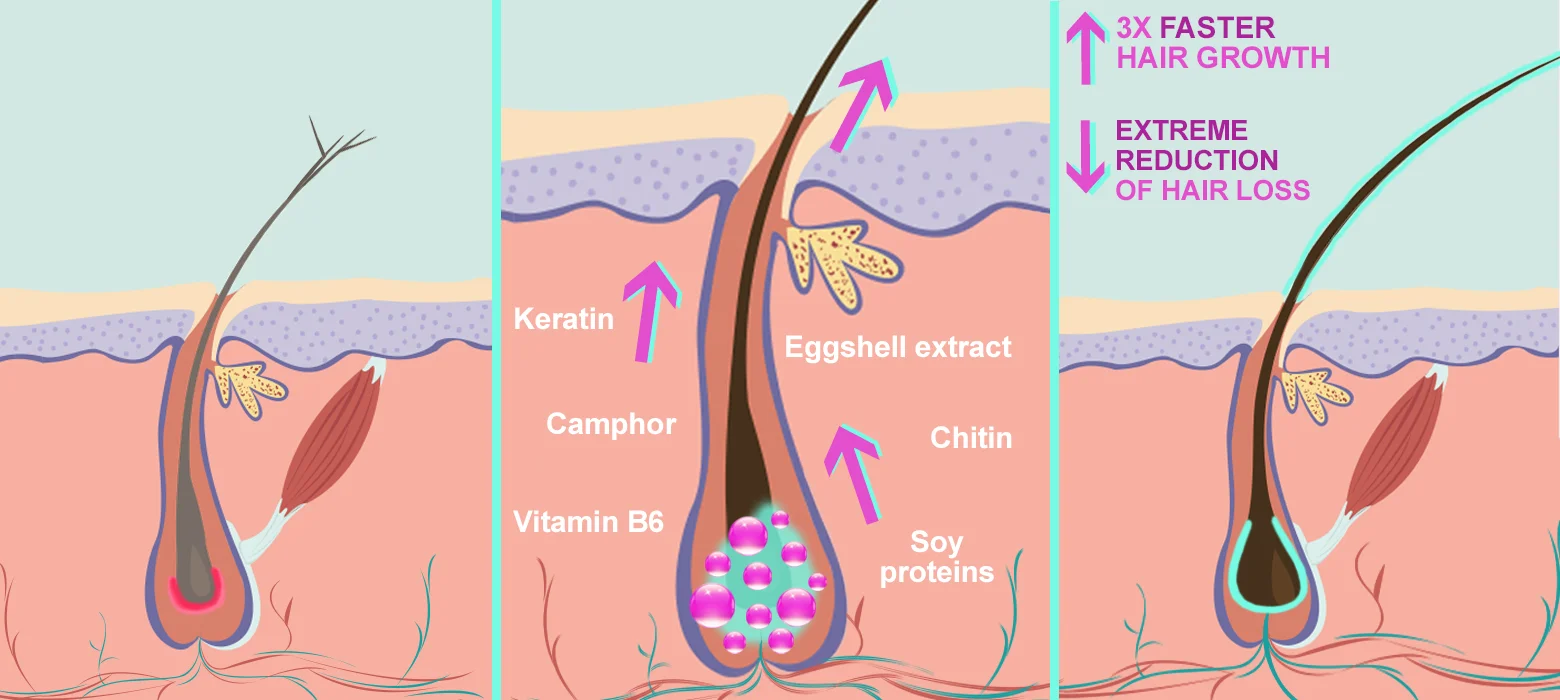 83%
Increase in hair strength
76%
Increase in hair growth
90%
Overall satisfaction with the treatment


*PROTOCOL: Conducted on 60 patients over a period of 30 days, measuring each patient's hair accordingly. Thirty patients used the product daily and thirty patients did not apply any hair treatment.
HAIR JAZZ Hair Growth Stimulating Shampoo (8.5 fl oz): Every two to three days wet your scalp and apply HAIR JAZZ. Gently lather and massage with the tips of your fingers for 1–2 minutes for good root penetration. Leave the shampoo on your scalp for 2 more minutes without any further massage. Rinse out the shampoo with warm water.

Looking for shampoo to make hair grow faster and thicker? You can count on Hair Jazz's hair shampoo for growth to bring your locks back from the brink. Use this quality product to strengthen your hair and make it more manageable. This shampoo helps reduce hair loss, stimulate growth, and restore moisture. The formula also helps protect your locks from radical damage, chemical build-up, and split ends. 
Ingredients such as coco sulfate, aqua, and ovum shell powder work together to make your hair magical again. The smoothing formula brings essential nutrients to your hair follicles to thicken thinning locks and nourish them. Therefore, it's the perfect stimulating hair growth shampoo for you! With this product, you can kiss dry, damaged, and dull hair goodbye! 
This shampoo for thickening hair is a great way to maintain your natural look while giving your locks the necessary repair and extra support. Get the best hair products for growth online right here!
HAIR JAZZ Hair Growth Stimulating Shampoo (8.5 fl oz): AQUA, COCO SULFATE, COCAMIDOPROPYL BETAÏNE, ALCOHOL, ACRYLATES/BEHENETH-25 METACRYLATE COPOLYMER, OVUM SHELL POWDER, SODIUM CHLORIDE, PEG-150 PENTAERYTHRITYL TETRASTEARATE, BENZYL ALCOHOL, PEG-6 CAPRYLIC/CAPRIC GLYCERIDES, PARFUM, CITRIC ACID, HYDROLYZED KERATIN, DL-CAMPHOR, PYRIDOXINE HCL, CARBOXYMETHYLCHITIN, PROPYLENE GLYCOL, DEHYDROACETIC ACID, SODIUM DEHYDROACETATE, C.I. 42090, LINALOOL, AMYL CINNAMAL.