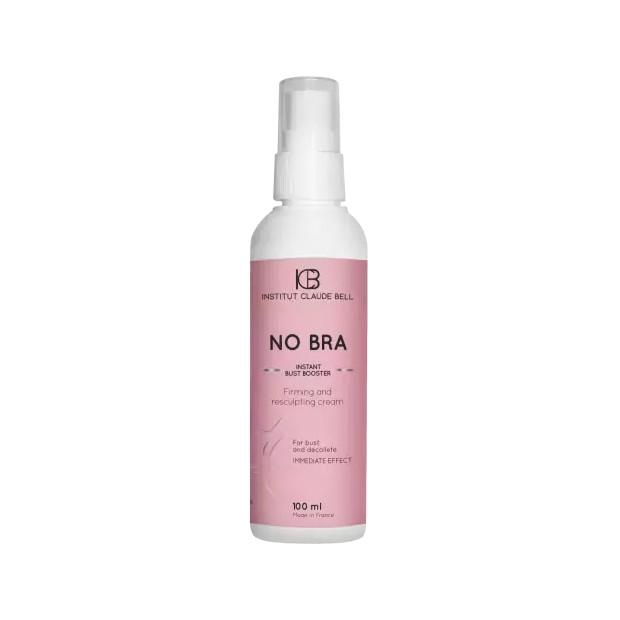  
Instant bust booster spray lotion by No Bra
NO BRA Instant Bust Booster Lotion - to keep your age unpredictable!
Firms neck and chest skin

Gives it elasticity

Strongly moisturizes and smooths the skin

Fights wrinkles and sagging skin
Hair Jazz USA
The biggest traitor of our age is the neck and chest area. Perhaps because we are so focused on facial care that we completely forget that our neck and chest area is also constantly affected by environmental aggressors, body changes, and aging processes.


How Does a NO BRA Instant Boost Booster Spray Lotion Work?
By covering the skin with NO BRA Instant Boost Booster, its active ingredients stimulate blood circulation and promote regenerative processes. NO BRA Instant Boost Booster tightens the neck and chest area, moisturizes, and reduces wrinkles.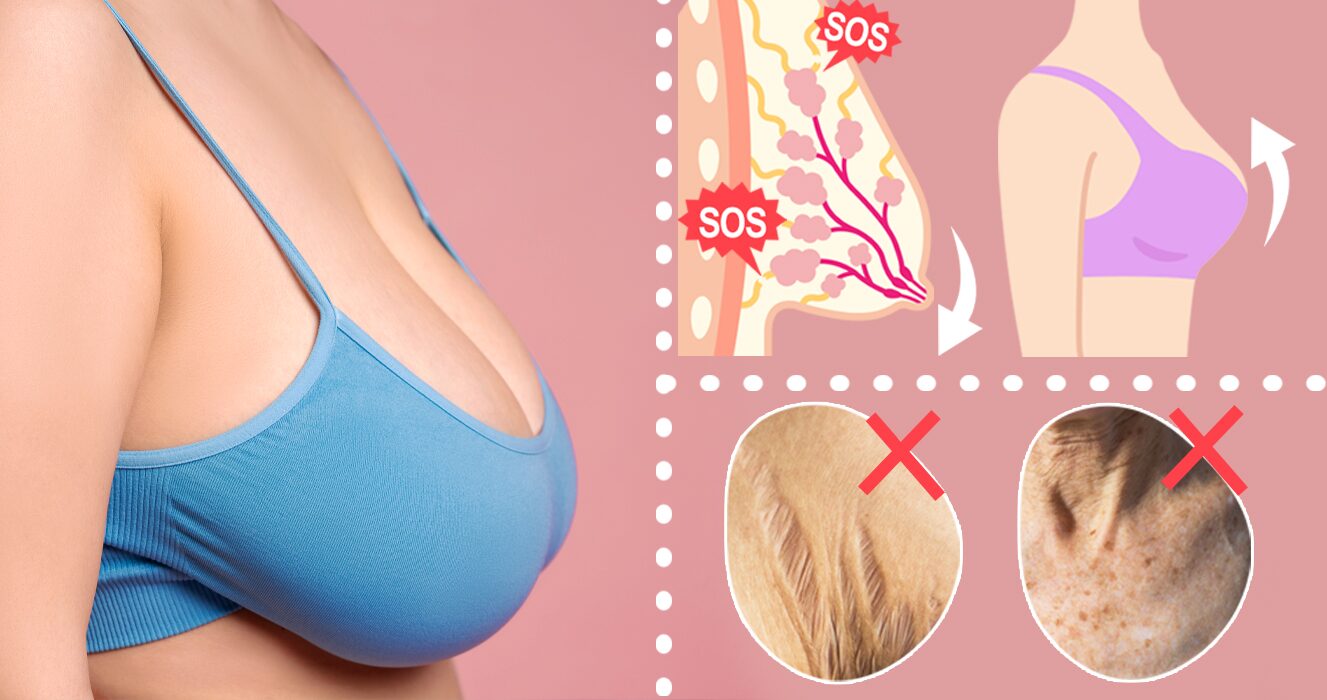 How does NO BRA Instant Boost Booster smell?
What makes NO BRA Instant Boost Booster special?
NO BRA Instant Bust Booster Spray Lotion (3.4 fl oz): Spray on desired areas and lightly massage into skin. Use it once a day. Avoid contact with the eyes.

Would you love to improve the shape and position of your bust? The No Bra bust enhancer spray lotion is the best option for you. If your breasts look saggy and wrinkled, our bust booster spray lotion will bring them back to life! 
As women get older, their breasts sag. It may happen due to genetics or too much sun exposure. Expect this breast enhancer to moisturize your bust and make it more elastic. You'll look years younger with just a few applications. 
Also, the spray lotion will trigger the production of estrogen, making your breasts look supple and firmer. This hormone secretion happens thanks to the product's unique formula, which contains caffeine, glycerin, and lecithin. 
Join the thousands of Hair Jazz customers who have improved their breast shape using the No Bra spray lotion. If you love your bust, enhance it! Order the product online today at hairjazz.com. Before long, you won't even recognize yourself in the mirror!
NO BRA Instant Bust Booster Spray Lotion (3.4 fl oz): AQUA (WATER), PPG-1-PEG-9 LAURYL GLYCOL ETHER, GLYCERIN, SORBITOL, CAFFEINE, IMIDAZOLIDINYL UREA, PARFUM (FRAGRANCE), XANTHAN GUM, PALMITOYL CARNITINE, LECITHIN, AMYL CINNAMAL, BENZYL SALICYLATE,COUMARIN, GERANIOL, LINALOOL, CITRONELLOL, BUTYL PHENYL METHYL PROPIONAL.