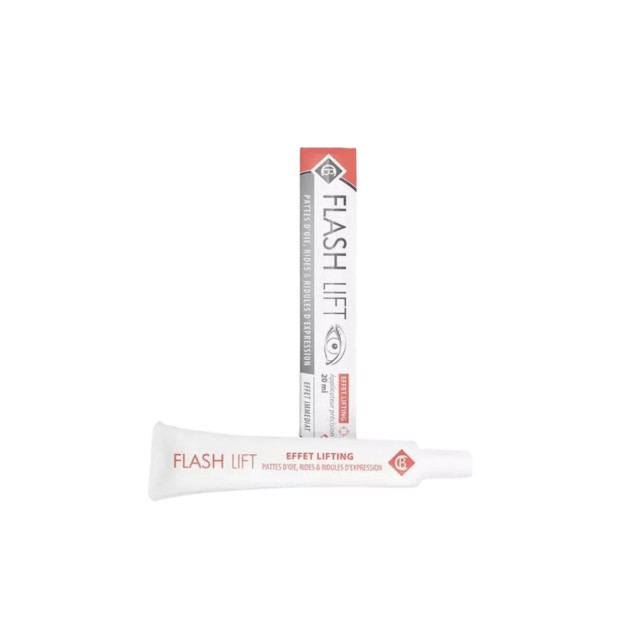  
Lifting anti wrinkle serum by Flash Lift
FLASH LIFT - Instant lifting effect!
Smooths frown, crow's feet, and laughter wrinkles

Regenerates and lifts the skin

Restores skin's firmness and elasticity

Provides deep hydration

Make-up can be applied immediately after the application
FLASH LIFT
 pencil serum instantly smooths frown, crow's feet, and laughter lines. Enriched with peptides, antioxidants, and plant extracts.


Active ingredients in FLASH LIFT serum


FLASH LIFT - Instant Anti-Wrinkle Lifting Serum (0.68 fl oz): Apply onto the frown wrinkles, laughter lines, and eye area by gently tapping small dots under your eyes, starting in the innermost corner, and moving outward. Apply morning and evening. After the serum application, make-up products can be used immediately. Avoid contact with eyes.
With this effective lifting face serum, you can say goodbye to fine lines and wrinkles. This product by Flash Lift is one of the best lifting serums for mature skin on the market today. It contains effective ingredients such as witch hazel leaf extract, lactoglobulin peptides, hydrolyzed soy protein, and more. All these ingredients work together to hydrate and firm your skin, thus leaving it smoother and plumper instantly!
Are you looking for a product with an anti-aging effect that helps reduce wrinkles and fine lines? Want to look young forever? That's precisely what you get with our wrinkle-lifting firming serum. It eliminates existing wrinkles and prevents new ones. With this affordable product, looking youthful is no longer reserved for the rich and famous. 
This anti-aging serum spells the end of wrinkles and frown lines. Buy it online today and enjoy smooth, soft, healthy skin. Try it - you'll look decades younger!
FLASH LIFT - Instant Anti-Wrinkle Lifting Serum (0.68 fl oz): LACTOGLOBULIN, AQUA (WATER), HAMAMELIS VIRGINIANA LEAF WATER, HYDROLYZED SOY PROTEIN, GLYCERIN, PROPYLENE GLYCOL, XANTHAN GUM, PHENOXYETHANOL, ETHYLHEXYLGLYCERIN, SODIUM DEHYDROACETATE.