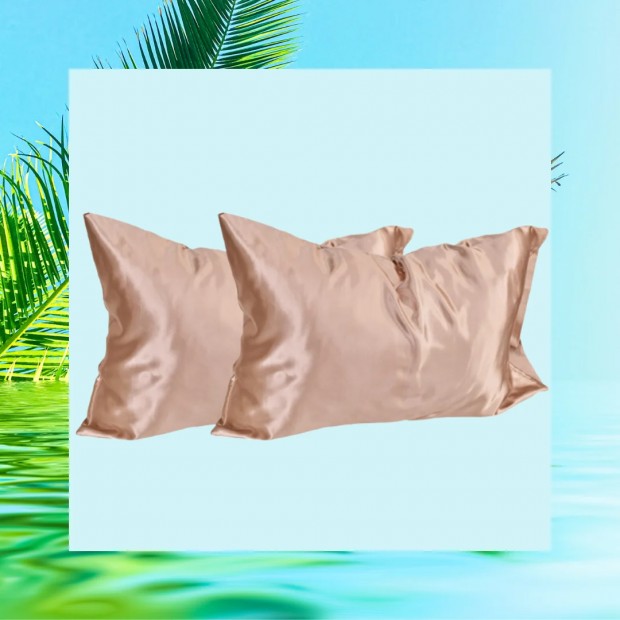  
Satin pillowcase (Champagne Color, 2 pieces)
The pillowcase is specially designed to nurture facial skin, stop aging and promote facial skin regeneration!
Helps to maintain smoother facial skin

Promotes more active absorption of facial skin care products

Helps to reduce frizz and hair breakage

Does not leave marks on the face

Gentle fabric for facial skin and hair

The set includes 2 pieces of covers
These pillowcases, approved by dermatologists, ensure that facial skin care products are effectively absorbed into the skin (not into the pillowcase). You can enjoy fresher, brighter skin every day when you wake up.

These exclusive pillowcases are made from synthetic polymers. This fabric is unique in that it dries quickly, is easy to wash and retains its current shape for a long time. It does not wrinkle, it is easy to iron and does not wash out.

The size of the pillowcase is 19.7 x 27.6 inches. One pack contains 2 pillowcases.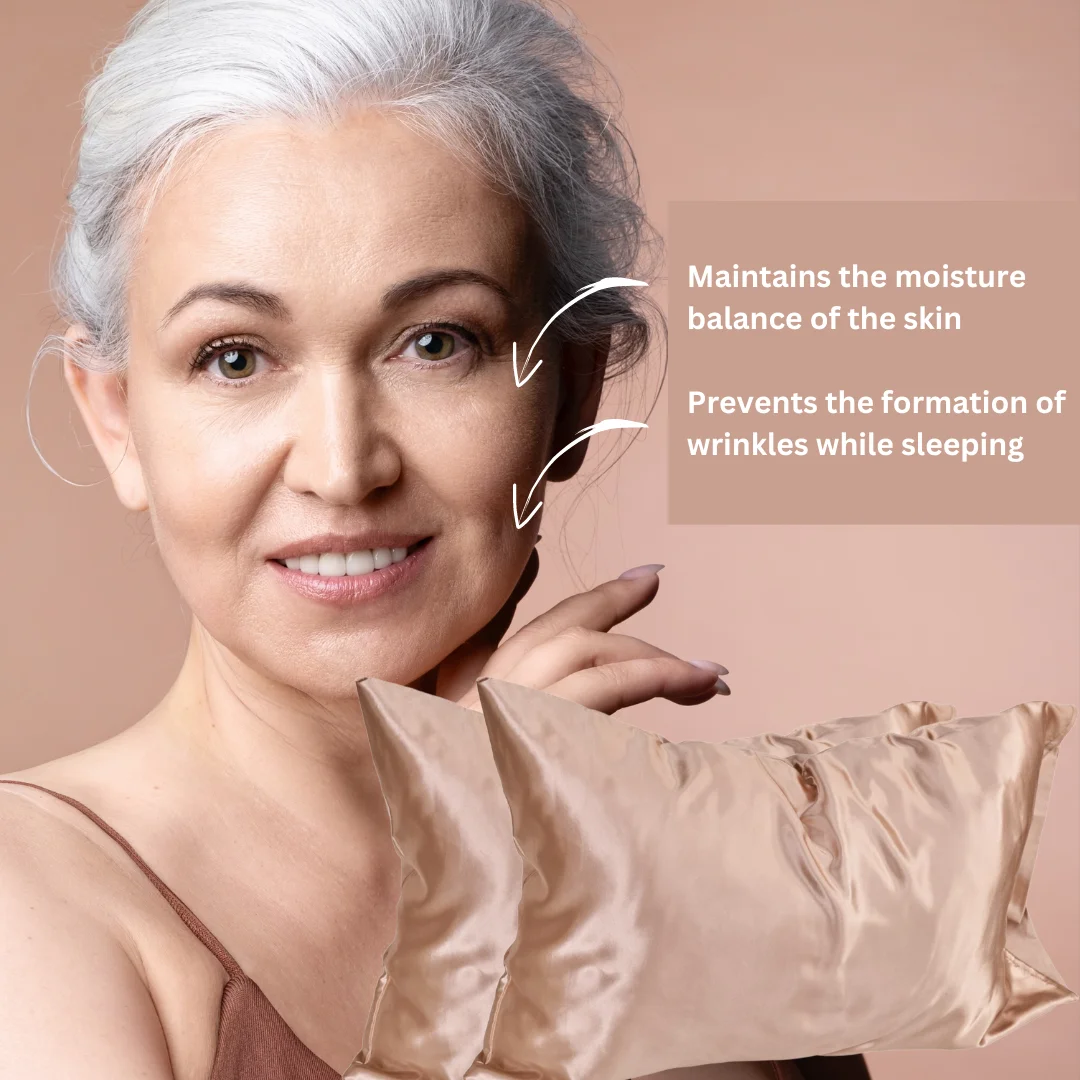 Satin pillowcase (Champagne Color): protects the facial skin and prevents active skin aging processes.
Wash with a special gentle cycle or by hands. The water temperature should not exceed 30 degrees.
 Satin pillowcase (Champagne Color): Satin can be made from many fibers. In this case, it is polyester. Unlike silk, polyester is produced in humane and vegan ways without using up natural resources.

The pillowcases are made of 100% satin polyester.