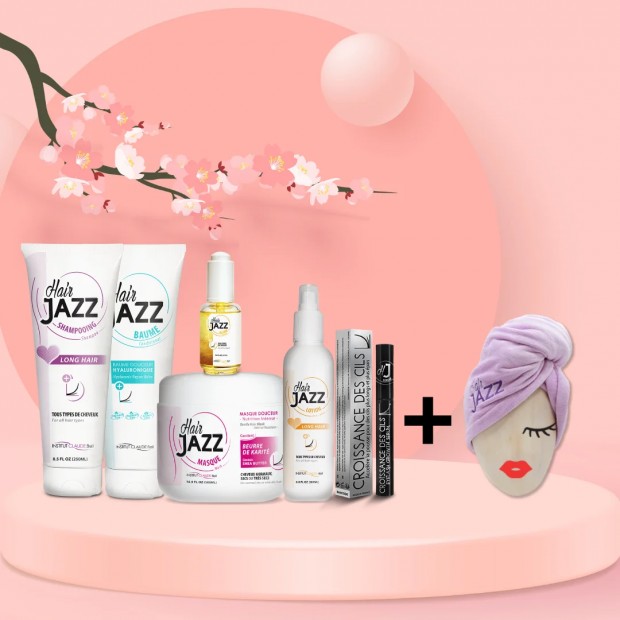  
HAIR JAZZ Hair Regrowth and Repair Mega Set + GIFT (Towel wrap)
HAIR JAZZ Hair Regrowth and Repair Mega Set + GIFT (Towel wrap) includes:
Hair Jazz Shampoo, Hair Jazz Lotion, Hair Jazz Conditioner, Hair Jazz Mask, Hair Jazz Towel Wrap, Hair Jazz hair serum, Eyelash growth serum
Reach up to 3x faster hair growth! Clinically proven HAIR JAZZ products:
Accelerate hair growth

Prevent hair loss and thinning

Reactivate hair follicles and stimulates hair regrowth

Treat split ends and protect from breakage

Give a long-lasting intense shine and softness

Clinically proven efficacy on all hair types
Hair Jazz USA
HAIR JAZZ Shampoo
Accelerates hair growth
Reduces and prevents hair loss
Increases thickness and volume
HAIR JAZZ Lotion
Stimulates hair regrowth
Soothes the scalp
Promotes new hair growth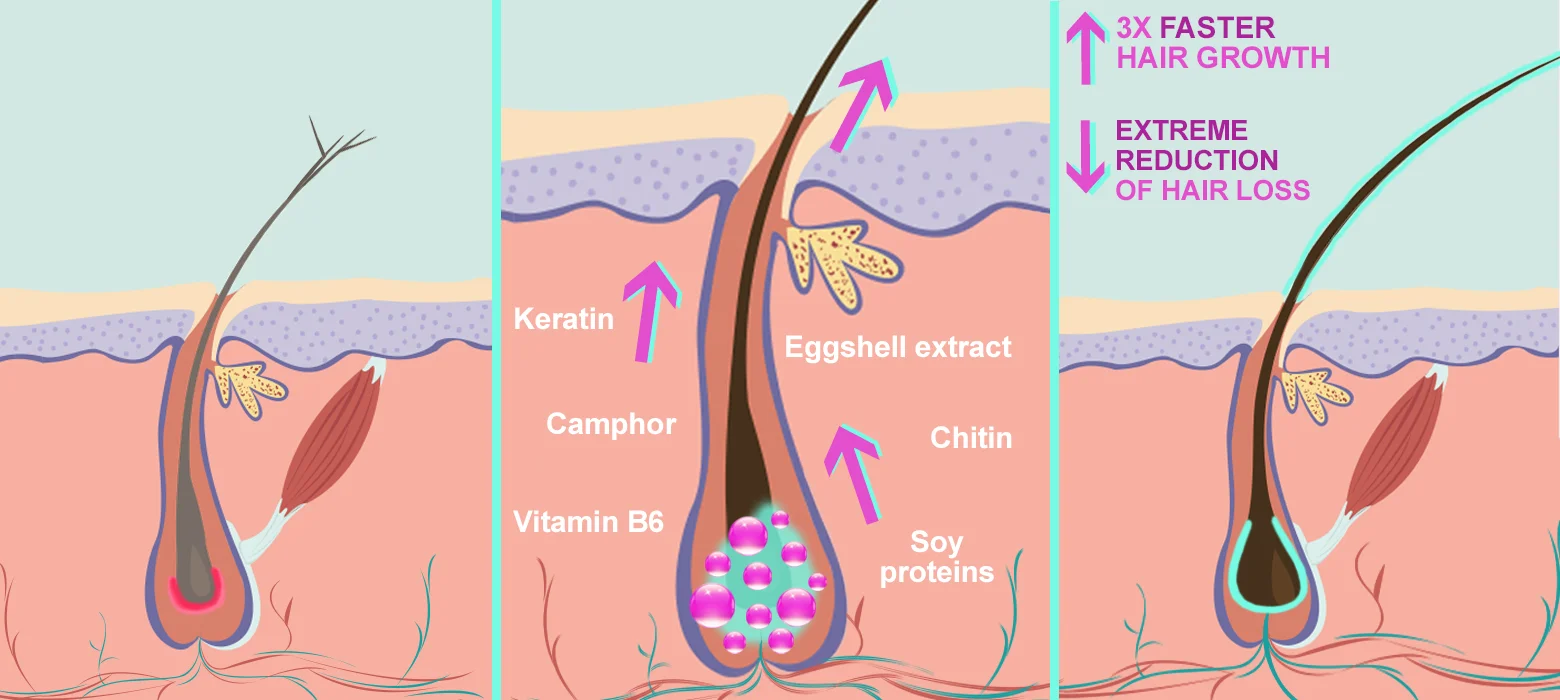 HAIR JAZZ Mask with Shea Butter and Hyaluronic Repair Conditioner
Repair structural damage
Deeply nourish and moisturizes 
Protect against breakage
Instantly softer and shinier hair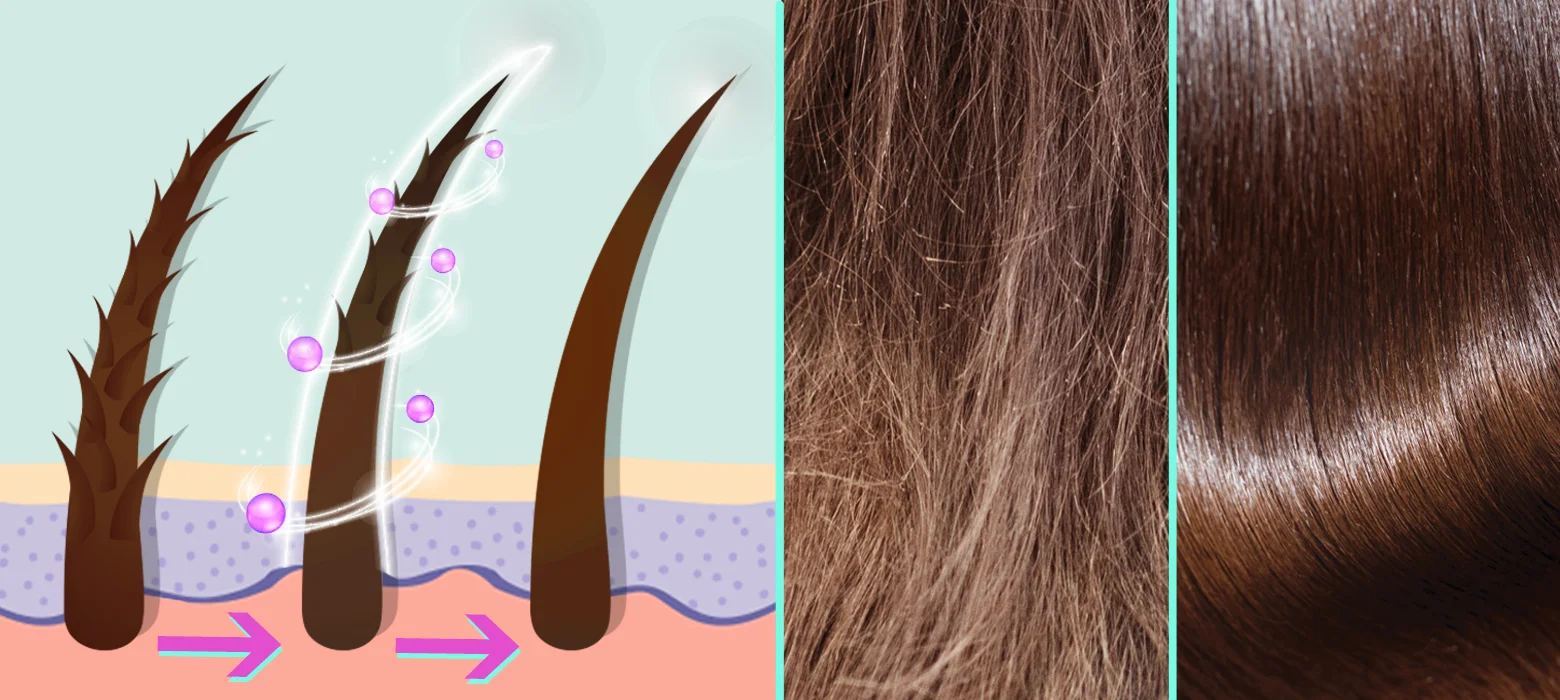 HAIR JAZZ Serum with Goji Berries Extract
Adds shine
Regenerates damaged hair ends
The hair becomes soft and supple

HAIR JAZZ Towel Wrap: not only helps to dry your hair fast and gently, but it is also equally comfortable to wear due to the button, which holds it stable while you can continue with your beauty rituals.


HAIR JAZZ Eyelash Growth Serum (0.25 fl oz) -  the active ingredients of Soy Protein, Keratin, Chitin, Camphor, Vitamin B, Follicusan™, which are rich in Milk Proteins, SYMPEPTIDE XLASH® created with Myristoyl Pentapeptide-17 accelerates eyelash growth, improves both density and volume, strengthens eyelashes, stimulates cells and vitalizes eyelash follicles. Unique combination without hormones!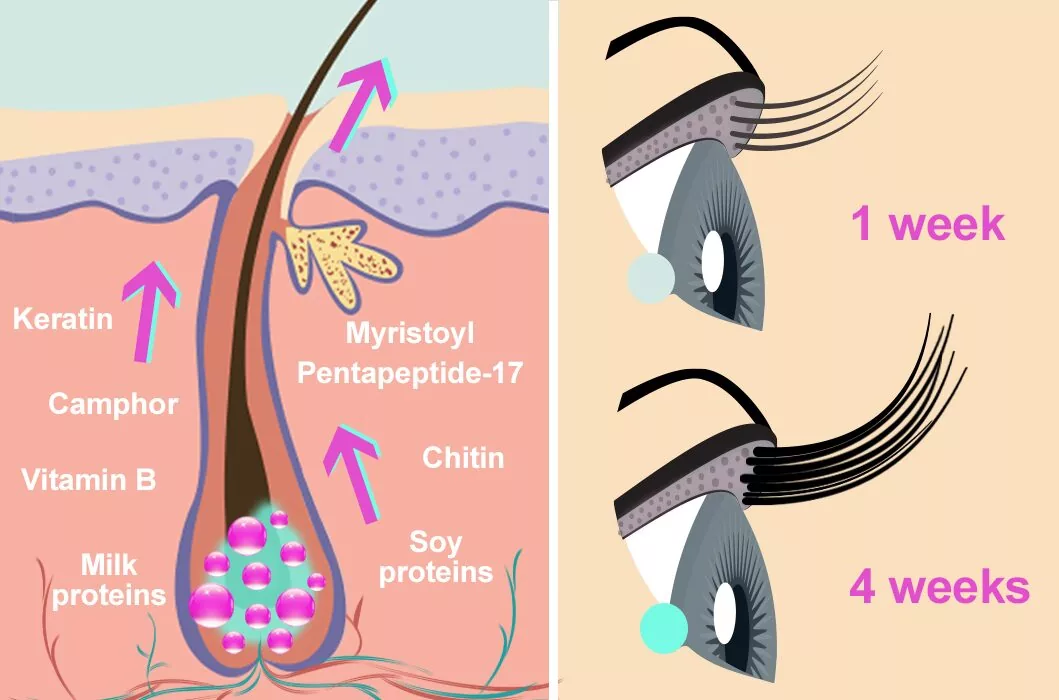 83%
Increase in hair strength
76%
Increase in hair growth
90%
Overall satisfaction with the treatment


*PROTOCOL: Conducted on 60 patients over a period of 30 days, measuring each patient's hair accordingly. Thirty patients used the product daily and thirty patients did not apply any hair treatment.
HAIR JAZZ Hair Growth Stimulating Shampoo (8.5 fl oz): Every 2–3 days, apply HAIR JAZZ Shampoo to your wet scalp (hair roots). Gently lather and massage it into your scalp with your fingertips for 1–2 minutes. Rinse it out with warm water.

HAIR JAZZ Conditioner (8.5 fl oz): After shampooing apply conditioner to your entire hair. Let the conditioner sit for 1-2 minutes and then rinse with warm water.

HAIR JAZZ Hair Growth Accelerating Lotion (6.8 fl oz): Every 2–3 days, dry your hair with a towel and spray the lotion directly onto your scalp after using your Hair Jazz Shampoo and conditioner or mask. Massage it gently for 1–2 minutes. Do not rinse.


HAIR JAZZ Intense Nutrition Mask (16.9 fl oz): Apply mask to damp and clean hair, spreading it evenly from mid-length to the tips. Let it stay there for 3–5 minutes, then rinse it with warm water. We recommend that you use it once per week. Do not apply a hair mask directly to your scalp.

HAIR JAZZ Serum (1.0 fl oz): Add several drops of serum onto your palms, then apply it evenly to your towel-dried hair - midlength to tips. It can also be used on dry hair to add shine and mirror gloss.

Need to add a dash of shine to your haircare routine? Look no further than this nourishing and moisturizing serum by Hair Jazz. If your hair has been damaged by heat or dye, our hair-nourishing serum can bring back its natural shine and luster. 
Are you ready to nurture your hair with a serum that simply works? Tackle your biggest concerns by adding a few drops to freshly toweled hair each time you wash. Focus on the ends and avoid the roots to prevent greasiness or product buildup. You can even add our serum to dry hair for an extra boost of hair-nourishing nutrients. The leave-in serum makes it easy to take back control over unruly hair. 
It's the end of split ends and dull-looking locks. Join millions of Hair Jazz customers and bring out the best of your hair by ordering one of our nourishing hair products online today!

HAIR JAZZ Eyelash Growth Serum (0.25 fl oz): Apply a thin line twice per day to eyelashes above the level of the skin. One brush stroke on the upper eyelashes is sufficient. Only a small quantity is needed to beautify your lashes. Use it consistently for the best results. If you use it before applying makeup, ensure you allow the product to dry first.

HAIR JAZZ Towel Wrap: Twist and loop system makes the hair towel wrap stay in place! Slip it over your hair and twist it into a turban as you would do with a normal towel, hook the loop over the button to fix it in place, and enjoy your time saved
Hair Growth Stimulating Shampoo By HAIR JAZZ (8.5 fl oz): AQUA, COCO SULFATE, COCAMIDOPROPYL BETAÏNE, ALCOHOL, ACRYLATES/BEHENETH-25 METACRYLATE COPOLYMER, OVUM SHELL POWDER, SODIUM CHLORIDE, PEG-150 PENTAERYTHRITYL TETRASTEARATE, BENZYL ALCOHOL, PEG-6 CAPRYLIC/CAPRIC GLYCERIDES, PARFUM, CITRIC ACID, HYDROLYZED KERATIN, DL-CAMPHOR, PYRIDOXINE HCL, CARBOXYMETHYLCHITIN, PROPYLENE GLYCOL, DEHYDROACETIC ACID, SODIUM DEHYDROACETATE, C.I. 42090, LINALOOL, AMYL CINNAMAL.
Hair Growth Accelerating Lotion By HAIR JAZZ (6.8 fl oz): AQUA, ALCOHOL, PPG-1-PEG-9 LAURYL GLYCOL ETHER, OVUM SHELL POWDER, HYDROLYZED SOY PROTEIN, PARFUM, SODIUM BENZOATE, POTASSIUM SORBATE, HYDROLYZED KERATIN, CITRIC ACID, CAMPHOR, SODIUM DEHYDROACETATE, CARBOXYMETHYL CHITIN, PYRIDOXINE HCL, LINALOOL, AMYL CINNAMAL.
Hyaluronic Repair Conditioner By HAIR JAZZ (8.5 fl oz): AQUA (WATER), CETEARYL ALCOHOL, BUTYROSPER- MUM PARKII BUTTER, GLYCINE SOJA OIL, COCOS NUCIFERA (COCONUT) OIL, QUATERNIUM-91, ARGANIA SPINOSA OIL, CETRIMONIUM METHOSUL- FATE, STEARYL ALCOHOL, XYLITYLGLUCOSIDE, ANHYDROXYLITOL, XYLITOL, SODIUM HYALURONATE CROSSPOLYMER, PENTYLENE GLYCOL, TOCOPHERYL ACETATE, PARFUM (FRAGRANCE), POTASSIUM SORBATE, SODIUM BENZOATE, DEHYDROACETIC ACID, BENZYL ALCOHOL, CITRIC ACID, BENZYL SALICYLATE, LILIAL.
Intense Nutrition Mask By HAIR JAZZ (16.9 fl oz): AQUA (Water), DIMETHICONE, CETEARYL ALCOHOL, CETYL ALCOHOL, PARAFFINUM LIQUIDUM, BENZYL ALCOHOL, BUTYROSPERMUM PARKII BUTTER (SHEA BUTTER), BEHENTRIMONIUM CHLORIDE, CETEARETH-20, CETRIMONIUM CHLORIDE, QUATERNIUM-91, CETRIMONIUM METHOSULFATE, PARFUM, IMIDAZOLIDINYL UREA, DEHYDROACETIC ACID, HYDROLYZED SOY PROTEIN, SODIUM DEHYDROACETATE, CI15985, CI19140, SODIUM SULFATE, LINALOOL, AMYL CINNAMAL, BENZYL SALICYLATE, BENZYL BENZOATE, GERANIOL, CITRONELLOL, COUMARIN, BUTYL PHENYL METHYL PROPIONAL.

HAIR JAZZ Serum (1.0 fl oz): HYDROGENATED POLYISOBUTENE, HELIANTHUS ANNUUS SEED OIL, ISODODECANE, LYCIUM BARBARUM FRUIT EXTRACT, PARFUM (FRAGRANCE), TOCOPHERYL ACETATE, CI 47000, CI 26100, AMYL CINNAMAL, BENZYL SALICYLATE, CITRONELLOL, COUMARIN, GERANIOL, LINALOOL, BUTYLPHENYL METHYLPROPIONAL.

HAIR JAZZ Eyelash Growth Serum (0.25 fl oz): AQUA (WATER), GLYCERIN, ALCOHOL, OVUM SHELL POWDER, HYDROLYZED SOY PROTEIN, CARBOXYMETHYL CHITIN, HYDROLYZED KERATIN, DL-CAMPHOR, PANTHENYL ETHYL ETHER, INOSITOL, MILK PROTEIN, LACTOSE, ACETYL CYSTEINE, ACETYL METHIONINE, SODIUM CITRATE, MYRISTOYL PENTAPEPTIDE-17, 1,2-HEXANEDIOL, CAPRYLYL GLYCOL, XANTHAN GUM, SODIUM DEHYDROACETATE, PHENOXYETHANOL, ETHYLHEXYLGLYCERIN, PYRIDOXINE HCL, BENZOIC ACID, SODIUM BENZOATE, CITRIC ACID.

HAIR JAZZ Towel Wrap: 100% Microfiber
HJ shampoo, HJ conditioner, HJ lotion, HJ mask, HJ hair serum, Eyelash growth serum, HJ towel