FORTE CAPIL Anti-Hair Loss products with Vitamin B6, Baicapil™ and Capilectine™:
Stop hair loss

Reactivate hair follicles and stimulate hair regrowth

Increase hair volume and density

Improve hair texture and smoothness
Forte Capil, created by Claude Bell's laboratory in France, with its rich composition of Baicapil™, Capilectine™, Vitamin B6, and Provitamin B5 stops hair loss and increases new hair growth. Hair conditioner supports healthy hair growth with an exclusive composition of Argan oil, Shea Butter, Castor oil, and Avocado oil.
Active ingredients against hair loss and for new hair growth:
Baicapil™
Capilectine™
Vitamin B6
Provitamin B5
Active ingredients that make hair softer, more voluminous, shiny, and healthier:
Castor oil
Shea butter
Argan oil
Avocado oil


The French scientists and beauty experts from the Claude Bell Institute have also developed the unique FORTE CAPIL product line to promote hair growth, concentrating on oral vitamins. The test results showed that external hair care products are often not enough, even with a balanced diet. Through intensive studies and laboratory tests, a composition of active ingredients was found that can significantly improve the structure of human hair. This is how a unique formula of plant origin was discovered that promotes hair growth and regrowth after hair loss.
Benefits of main ingredients:
Biotin

- supports the health of your hair, strengthens the hair and adds shine to it. Biotin also helps in preventing various health problems like hair loss, dandruff, scalp itchiness, etc

Keratin

– is especially important for maintaining the structure of the skin, supporting wound healing, and keeping the hair and nails healthy and strong.

Vitamin E

- ensures the health of the scalp, prevents hair loss and helps to replenish the shine that the hair loses as a result of damage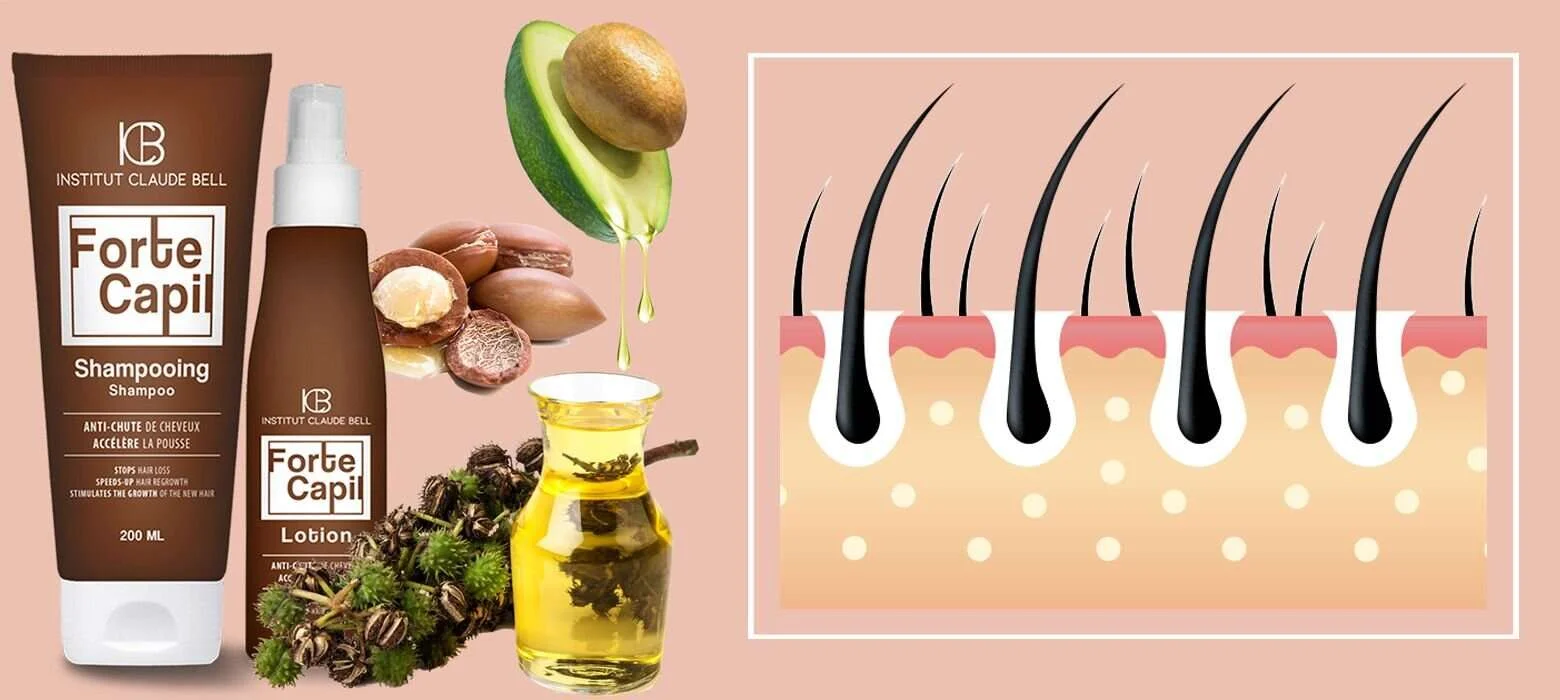 Slide for more comments
28%
Increase in hair density
Client reviews
Forte Capil Full Treatment + Hair Growth Vitamins