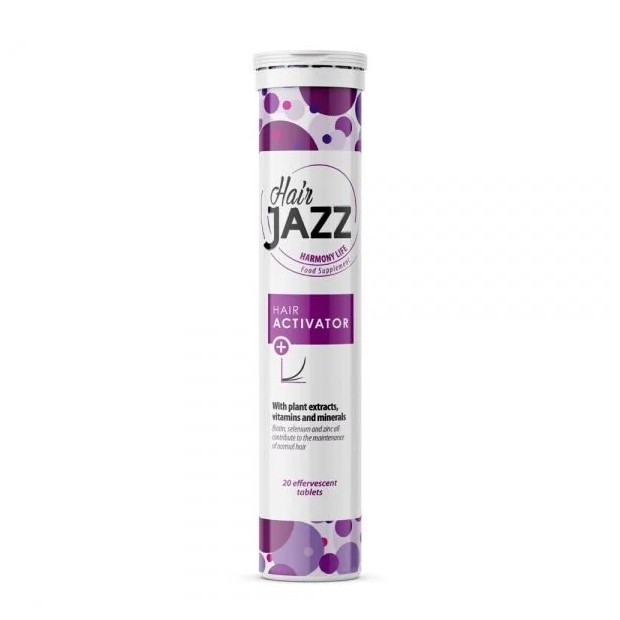  
Water-Soluble Hair Growth Vitamins by HAIR JAZZ
Are you suffering from thinning hair? The best vitamins for hair loss include biotin and vitamin E. Get all that and more in Hair Jazz's hair growth tablets, specially formulated for improved keratin infrastructure. It's time to reduce oxidative stress on your scalp with the most effective water-soluble hair growth vitamins on the market. 
All the necessary nutrients for healthy, strong hair in one tasty water-soluble tablet!
Biotin promotes hair growth and improves the body's keratin infrastructure.

Millet Extract and Green Tea Extract stimulate hair growth and strengthen hair roots.

Grape seed extract reduces oxidative damage and helps with the nourishment of hair follicles.

Vitamin E reduces oxidative stress in the scalp.

Zinc plays an important role in the growth and repair of hair tissue. It also helps keep the oil glands around the follicles working properly.
Hair Jazz USA
Copper helps stimulate collagen and elastin, it also increases fat cells in the scalp, which strengthens hair follicles.

Selenium improves hair condition

The interaction of plant extracts, minerals and vitamins improves the condition of the scalp, activates new hair growth and reduces hair loss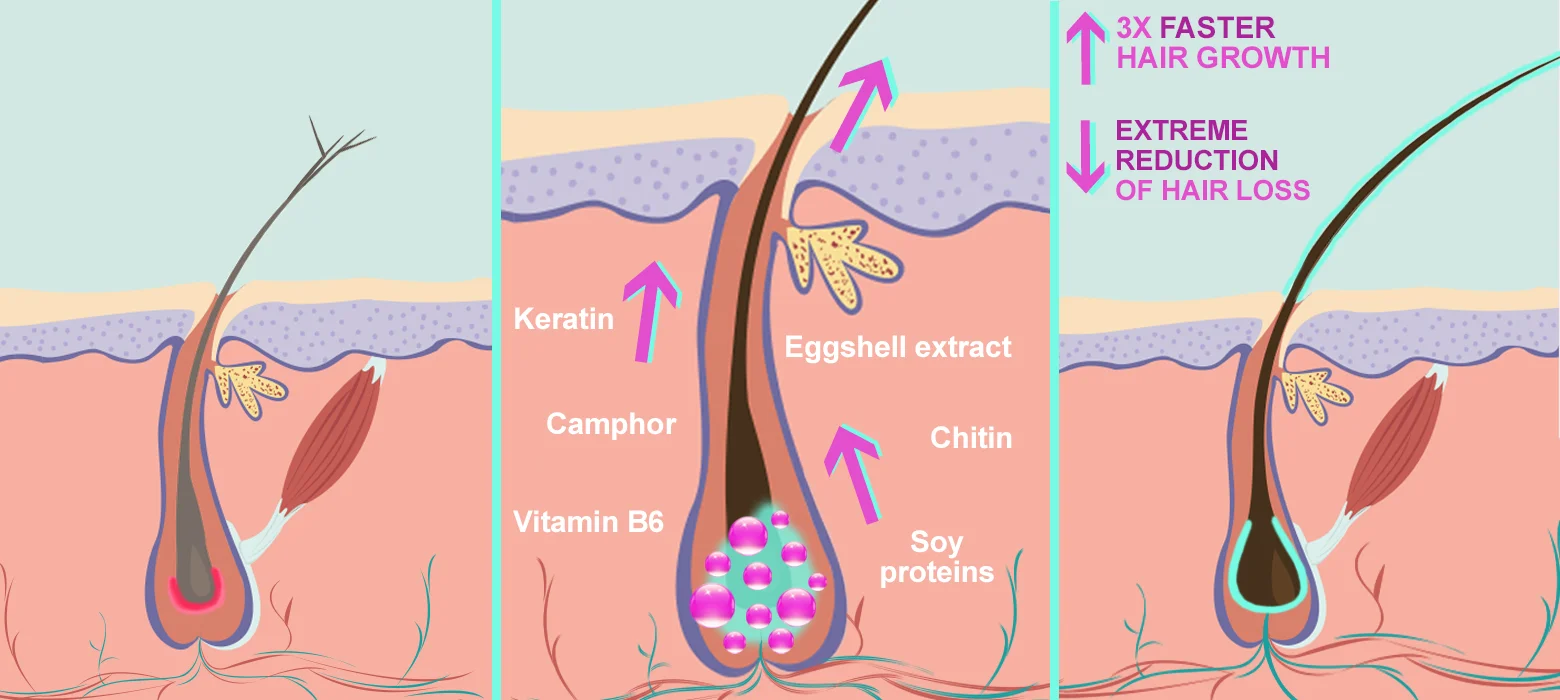 These tasty hair growth pills are available online, allowing everyone to enjoy beautiful and healthy locks. Get a boost from millet, green tea, and grape seed extracts. Enjoy strengthened roots and repaired hair tissue, thanks to zinc. 

Our vitamins for hair regrowth are perfect for those who want to get all these necessary nutrients in the form of tasty water-soluble tablets. All you need to do is take one effervescent a day. Start seeing effects within a few weeks. If you're looking for women's vitamins for hair growth, look no further than Hair Jazz, your trusted beauty company.

An elegant person like you shouldn't worry about thin, lusterless, and brittle hair. Have you tried all the available hair growth vitamins for women in the market with little or no results? Are you weary and can't convince yourself to use more products? 
Relax! All you need is Hair Jazz's vitamins for hair regrowth. Our hair growth vitamins, suitable for all genders, contain the goodness of biotin and vitamin E, which are ideal for healthier and shinier hair. Millet, green tea, and grape seed extract will add an extra boost to your lustrous locks. Thanks to the zinc content, your roots will get the strength they're lacking. 
It couldn't get any simpler; chew on some yummy hair growth tablets and watch them work gradually to reduce oxidative stress on your hair. The best part is these tablets heal from within by improving the keratin structure, thus making them the most effective hair growth vitamins for men or women. So what are you waiting for? Grab yours now from our online store!


HAIR JAZZ Activator: Take one tablet a day, dissolved in 250ml of water or another beverage.
HAIR JAZZ Activator: ACID (CITRIC ACID), ACIDITY REGULATOR (SODIUM HYDROGEN CARBONATE), INULIN, FLAVOR ELDERBERRY, RED BEETROOT JUICE POWDER, BULKING AGENT (SORBITOL), GREEN TEA EXTRACT, VITAMIN C (L-ASCORBIC ACID), FIRMING AGENT (POLYETHYLENE GLYCOL), VITAMIN E (DL-ALPHA-TOCOPHERYL ACETATE), ZINC (ZINC CITRATE), GOLDEN MILLET EXTRACT, GRAPE SEED EXTRACT, SWEETENER (SUCRALOSE), COPPER (CUPRIC GLUCONATE), SELENIUM (SODIUM SELENATE), BIOTIN (D-BIOTIN).